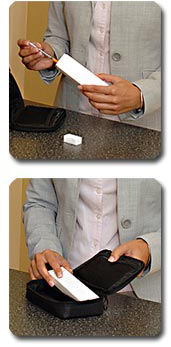 MEDport, a market-leading consumer healthcare company, has developed an innovative product that offers diabetes patients a safe and convenient way to transport and then dispose of their needles.
This is the first and only personal sharps disposal container that is U.S. Food and Drug Administration (FDA) approved.



Click here for the press release.

Click here to learn about Sharps Regulations in all 50 states.